Limekiln Street Bond Store
Situated to the west of the Oil Mills complex is Limekiln Street Bond Store, a place where goods were securely stored until duty was paid on them. A system similar to customs, this complex dates from around the nineteenth century.
The entire complex has undergone numerous modifications over the years as each area was adapted for different uses. This has led to the great variation in structure and design that can be seen throughout the complex. These western tunnels do not have any second world war modifications, and this is a crucial way in which they differ from the rest of the complex.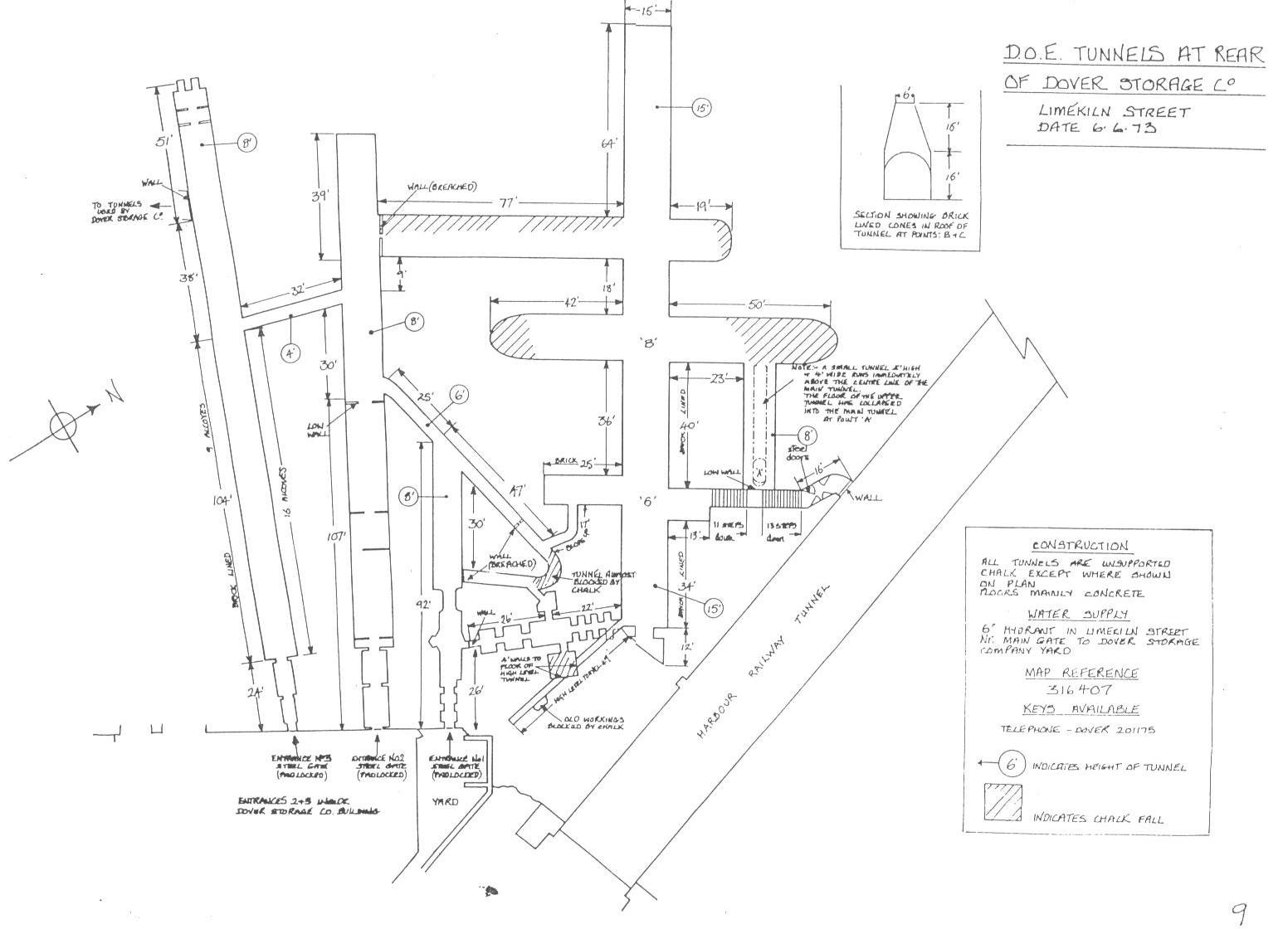 Location: Dover
Condition: Good
Date Of Visit: 04/06/04
Report: Also known as Oil Mills West