Dover Docks Underground Fuel Tanks
Fuel depots have always been an important target for an enemy attacks. In the 1930s, with war against Germany becoming increasingly likely, the Royal Naval Admiralty were well aware of the vulnerability of fuel left exposed to air attack. In response to this, Dover, one of many ports to store fuel, had 5 tanks constructed in the cliffs behind the Docks.
These tanks were huge; 180m long, 10m wide and over 12m tall each. Such size gave the tanks a very comprehensive capacity of over 4 million gallons each. Furnace fuel oil was stored in 4 of the tanks, while tank five was filled with diesel.
Knowing that a power cut was possible at any time and a very real possibility in wartime, the tanks were built at a higher level than the Docks they served in order to allow gravity to take over and continue the flow of fuel. If access was needed to the tanks, this was via two tunnels which ran parallel to the tanks. 
The tanks saw commercial use after the war and into the 1960s, during which they were taken out of use.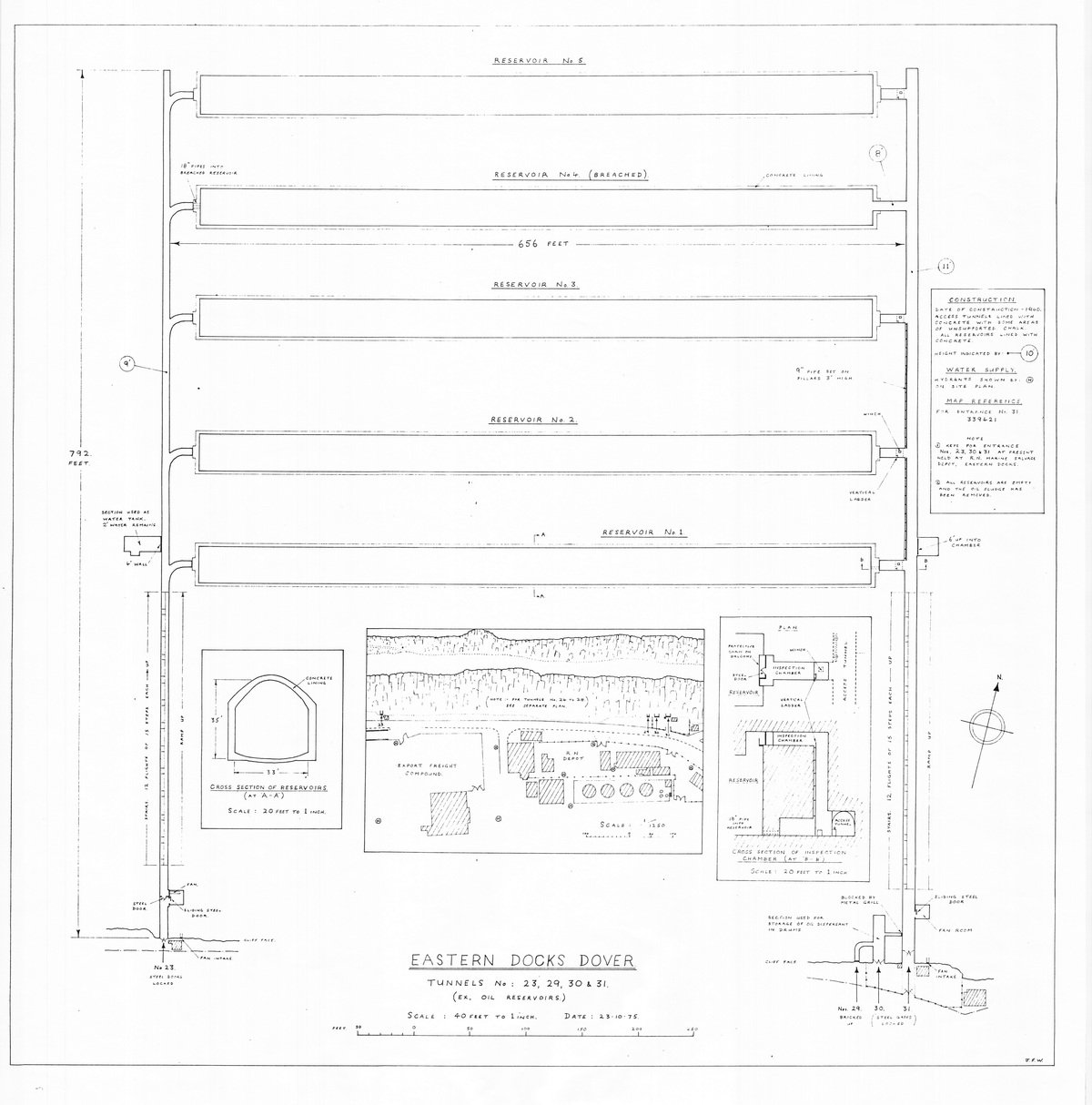 Location: Dover Eastern Docks
Condition: Very Poor
Date Of Visit: 2004