It was clear by the mid-1930s that war in Europe would break out sooner or later. By this time Brooklands Aviation Ltd had built a maintenance and repair facility at their base in Surrey which also operated as a training centre for RAF pilots.
By late 1935 the aerodrome was the centre for the final assembly of Hawker aircraft as well as test flying and delivering Hurricane fighter planes to the RAF. In 1940, 954 squadron was formed with the responsibility of control of a cluster of balloon sites in and around the Brooklands area.
An obvious air raid target, shelters were built into a nearby abandoned sandstone quarry to provide extra protection for the personnel stationed at Brooklands.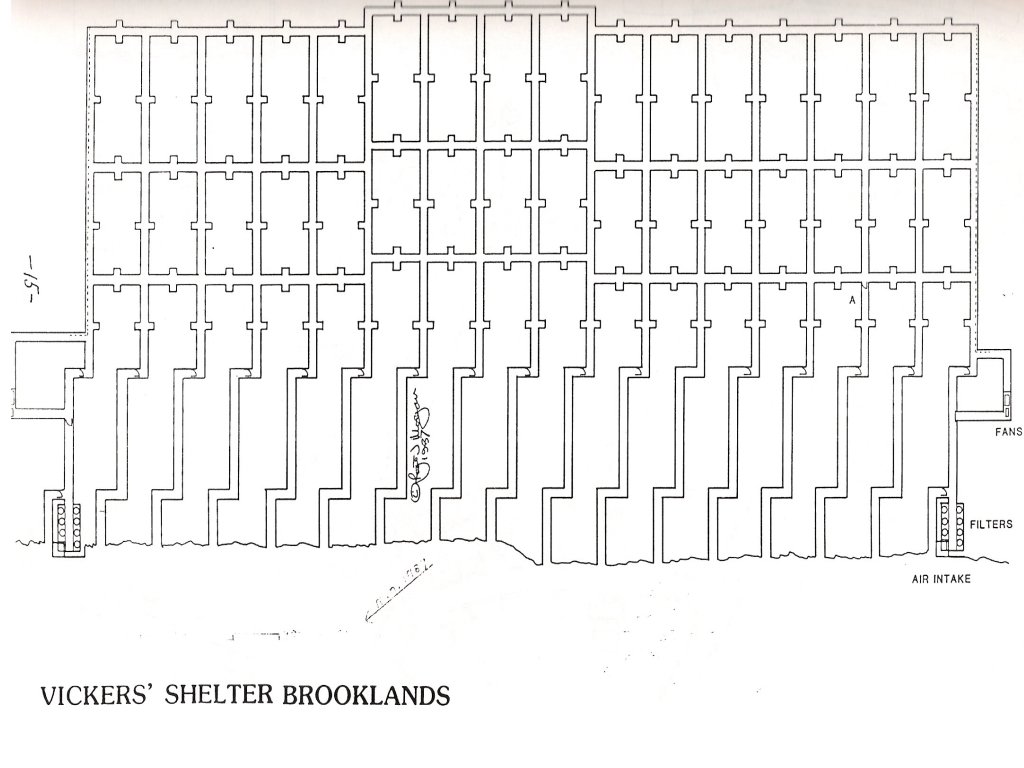 Location: Surrey
Condition: Good
Date Of Visit: 05/05/06